Positive Seal Decks
A New Vinyl Sealing System:

The new systems for waterproofing decks, said to have been taken from the boating industry, utilizes pvc sheet membrane material positively sealed down to the deck substrate. Rules and techniques have been developed for how the membrane is connected at the building and at the deck leading edges. This ensures the basic rule of these systems - always a positive waterproof deck seal.

The materials are designed for looks and texture (some samples at bottom of page), strength, stability in all weather conditions and slip resistance.

The sheet vinyl system has been used for over 35 years and the two major manufacturers, Duradek and Tufdek come from Canada. Obviously if the products can withstand the harsh climates found in many areas of Canada for such an extended period of time, then it has to be a viable product.

Installing The Vinyl, Case Study:

We have twice tried the leading liquid deck coating products and both times to completely unacceptable results. Applications in other than hot summer weather is not an option with the liquid materials. They will not dry. And we have found even when it is applied in hot weather and does dry, it does not give a positive seal. Property owners and builders have complained about leaks, unsightly appearance, expensive repairs and time-consuming maintenance from all over the county when they utilized the liquid products.

We finally gave up on the liquid products and went to the sheet vinyl. Once we were trained in the technology of the installation system, we ended up with a superior product. And our initial deck was over a living area that had to positively not leak and located in the harsh wind and rain environment of the Oregon coast.

The vinyl comes in 54" widths and is heat welded at the seams, as pictured below. The substrate below the vinyl must be level and clean, also shown below.




When A Deck Is A Roof:

If you have a deck above a living space or there is some other way the deck is fully enclosed (top and bottom), then it has now become a roof and has to follow the same rules of venting. Each closed space between floor joists, has to have ingress and egress vents. Some of this can be acheived by cross drilling the joists. Note the vent holes need to be above the insulation line. Venting closed floors is something I have even seen architects forget.

Colors & Textures:

Here are a few examples of what is available. There are many colors and textures and types of deck floor vinyl available for many different applications.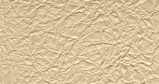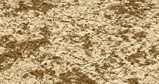 Deck Rails:
We can also supply a durable variety of deck rails that are long lasting and strong.


Pricing

We will be happy to come out and view your deck project, whether it be a home remodel or addition or new construction, and prepare a bid for design and construction. Remember we can also do your construction plans or permit plans that are code compliant.
Please call or email for an appointment.